Tours to Machu Picchu from Cusco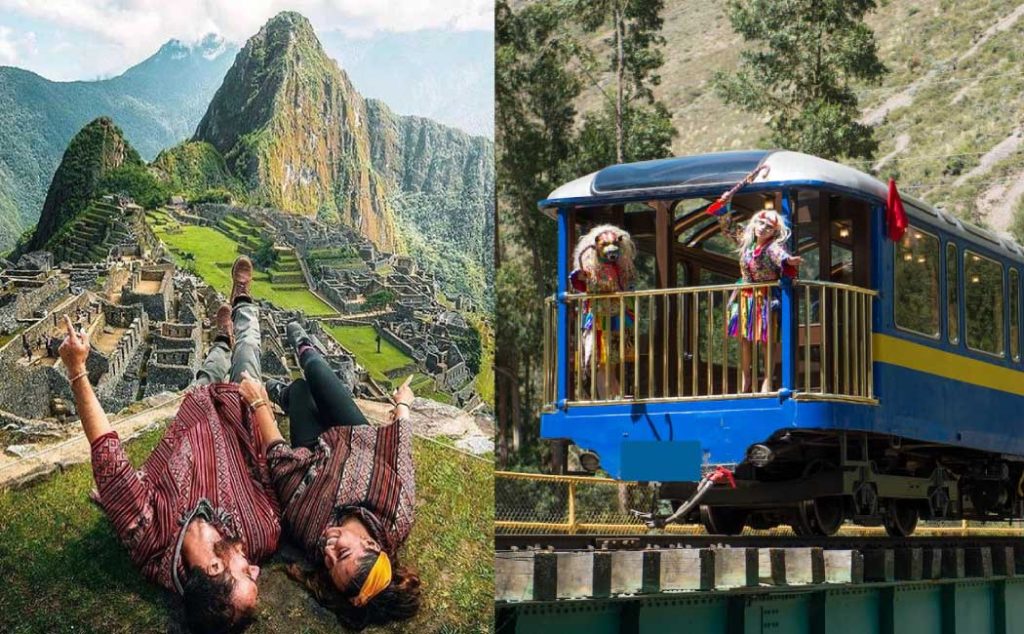 The Tours to Machu Picchu from Cusco always start in the imperial city and can be done in one day or in two days and one night, and with the Inca Trail in 4 days and 3 nights or 2 days and one night. of 1 day we will pick you up in the morning and transport you to the PeruRail or IncaRail train station, it could be in the same city of Cusco, the town of Poroy or the Inca town of Ollantaytambo, according to the frequency, hours and type of company of trains.
Then we will take the train to the town of Aguas Calientes, upon arrival we will take a bus that will take us to one of the 7 wonders of the Machu Picchu world.
Our guide will explain each part of this impressive place, Machu Picchu is an Inca city and requires a complete explanation and interpretation of the places. Finally, after more than 2 hours of visiting, we will take the classic photo to remember.
Then we will return by bus to the town of Aguas Calientes where we will have lunch.
We will take the return train and from there the transportation to the hotel in the city of Cusco or our home.
How to do the Tours to Machu Picchu from Cusco in Peru?
What we best recommend is to contract it with a travel and tourism agency to Machu Picchu, this because it is confusing and complicated, it takes time, queues and you have to know due to the complexity of the parts that are needed to do the tour.
Normally a one day tour includes:
Transfers from the hotel to the train station
Train tickets from Cusco to Machu Picchu
Bus up and down from the town of Aguas Calientes Machu Picchu to the wonder of Machu Picchu
Tickets to Machu Picchu.
Tourist guide in Machu Picchu
Lunch at Machu Picchu
You must leave it in the hands of an agency with true professionals, so that your stay is pleasant and you enjoy your experience, not doing so could regret it, even not getting income to the world wonder Machu Picchu.