It is called Vinicunca, "Rainbow Mountain Peru", it is a mountain of 7 colors, it is one of the wonders that you can see on your visit to Peru, it is located 98 kilometers from the city of Cusco, it has an altitude of 5190 meters above sea level. It is a hill that has different colors such as red, light blue, blue, purple, green, yellow, pink and others, this product of the variety of minerals and soils in the area, which is located in the Andes of Peru. In the year 2016 it was discovered by the inhabitants, previously it was a snow covered completely with ice. Today it is the number two attraction to be visited after Machu Picchu.
Take the tour to the mountain of colors, book with experts, live an incredible experience. Get in touch.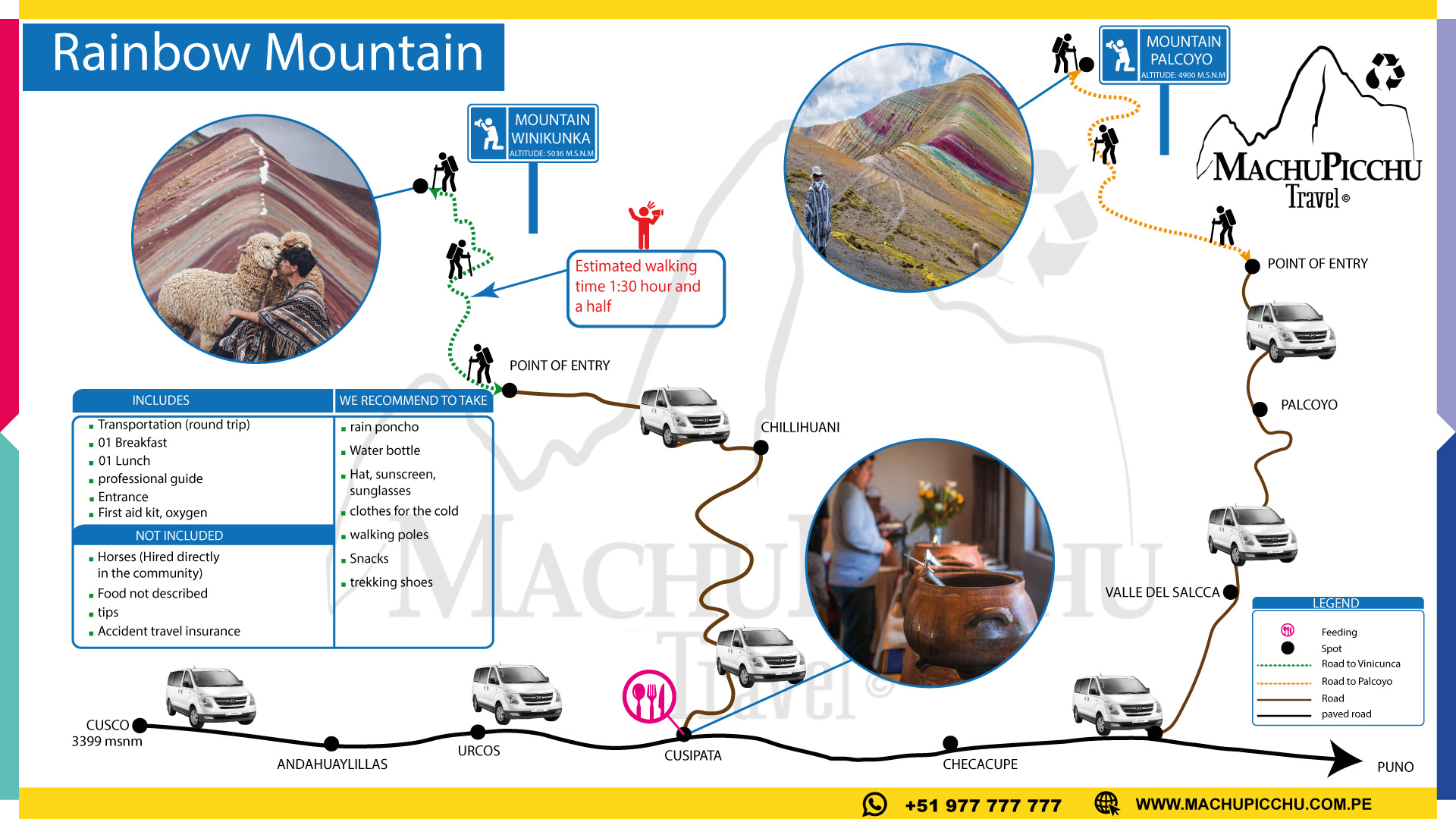 Top Tours - Tourist packages to Peru
Testimony of our passengers
ACTIVITIES AND TRAVEL TOURS IN CUSCO
Make sure you don't miss a thing on your next trip to Peru! Take a look at our recommendations and learn about the best destinations and activities in each region of our country.