Inca Trail to Machupicchu 4 days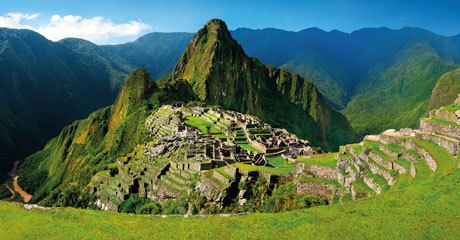 Although the regulations of Expeditions to the Inca Trail, says that reservations must be made 5 days before, it is best to make the reservation at least 60 days before the departure date. For conservation reasons, the Institution in charge of maintaining this tourist destination has limited entry to 500 people per day, including guides, porters and support staff. So it is necessary to pay the permits in advance.
FIRST DAY - Beginning of the Inca Trail
This first day we pick you up from the hotel in Cusco very early to transfer you by road to Chilca, 88 km away. In this place we will contact porters, cooks and the necessary equipment for the excursion. We will start the walk bordering the Urubamba river to reach Patallaqta, where we will have lunch. We continue our journey crossing the Huayllabamba Valley to reach Llullucayoc, where we will camp and have a pleasant dinner. Overnight…

After breakfast we will continue with our walk, appreciating beautiful landscapes and as the flora changes as we advance, we will reach the highest point of the "WARMIWUAÑUSCA" pass (where women die) at 4200 meters above sea level, from where we will have a panoramic view of the snowy peaks, valleys and surrounding mountains.

Breakfast. We leave early ascending towards Runcuracay archaeological zone at 3,700 meters above sea level. We then continue towards Sayacmarka where we will rest and have lunch. Continuing our walk to PUYUPATAMARCA (City above the Clouds), an impressive Inca City. We continue through Wiñaywayna at 2,690 meters above sea level. located in the jungle where we will have dinner and camp. In this camp you will have the option of showers with hot water. (On your own)

This last day you will have to get up very early to have breakfast and start our walk to Inti Punku or Puerta del Sol, from where you have an impressive panoramic view of the citadel. Upon arrival in Machupicchu, we will take a guided tour of the citadel, visiting the main sites, such as the Main Square, the Circular Tower, the Sacred Solar Clock, the Royal Rooms, the Temple of the Three Windows and the cemeteries. Free time to walk around the citadel and then be transferred by bus to Aguas Calientes for lunch (not included). In the afternoon return to Cusco by train. End of services.

RATES - TOUR PRICES PER PERSON - 2023
| Dollars | Soles | Hotels |
| --- | --- | --- |
| USD 885 | S/. 3363 | Adults over 16 years old |
| USD 830 | S/. 3154 | Children under 16 years old and Students with a valid student ID card |
Important
– Hotel reservations are subject to space availability.
– Prices do not include IGV for Peruvian passengers.
– The spaces to the Wayna Picchu mountain are subject to availability (consult).
THE TOUR SERVICE INCLUDES
■

Classic 4-day, 3-night excursion.

■

Transportation by bus to the start of the trekking route.

■

Accommodation in double tents.

■

All meals and tableware during the trekking expedition.

■

3 breakfasts, 3 lunches, and 3 snack dinners.

■

Kitchen, dining, and bathroom tents provided.

■

Group luggage porters available.

■

Official tour guide assistance.

■

Entrance ticket to the citadel.

■

Bus ticket for descent to Aguas Calientes.

■

Return train ticket to Ollantaytambo.

■

Transfer from the train station to Plaza San Francisco.
The tour DOES NOT INCLUDE
■

Extra beverages at breakfast.

■

Phone calls.

■

Sleeping bags (Sleepings).

■

Tickets for additional days.

■

Personal porter for carrying your personal belongings.

■

Other costs and expenses not described.
WE RECOMMEND BRINGING THE FOLLOWING PERSONAL EQUIPMENT
■

Water bottle

■

Battery-powered flashlight

■

Matches, knife

■

Insect repellent, sunscreen

■

Hiking boots (preferably waterproof with ankle protectors)

■

Sun hat or cap

■

Towel

■

Toilet paper

■

Waterproof gear (or plastic poncho)

■

It is recommended to bring appropriate clothing for sunny days as well as for cold weather, as nights can be cold with temperatures below 0°C (32°F) in certain areas.
■

Start date of the tour.

■

Names (as they appear on the passport).

■

Surnames (as they appear on the passport).

■

Scanned Passports or IDs (Required).

■

Bring a copy of the Immigration Card (TAM) that will be given to you upon entering Peru.

■

Nationality.

■

Passport number.

■

Date of Birth.

■

Name of your hotel in Cusco.

■

Contact phone numbers.

■

50% payment of the tour cost.

■

Prices are promotional and for cash payments. If paying with a credit card, an 8% surcharge will be applied to the total amount.

■

Minimum passport validity of 6 months.
Book your tour or make your inquiries