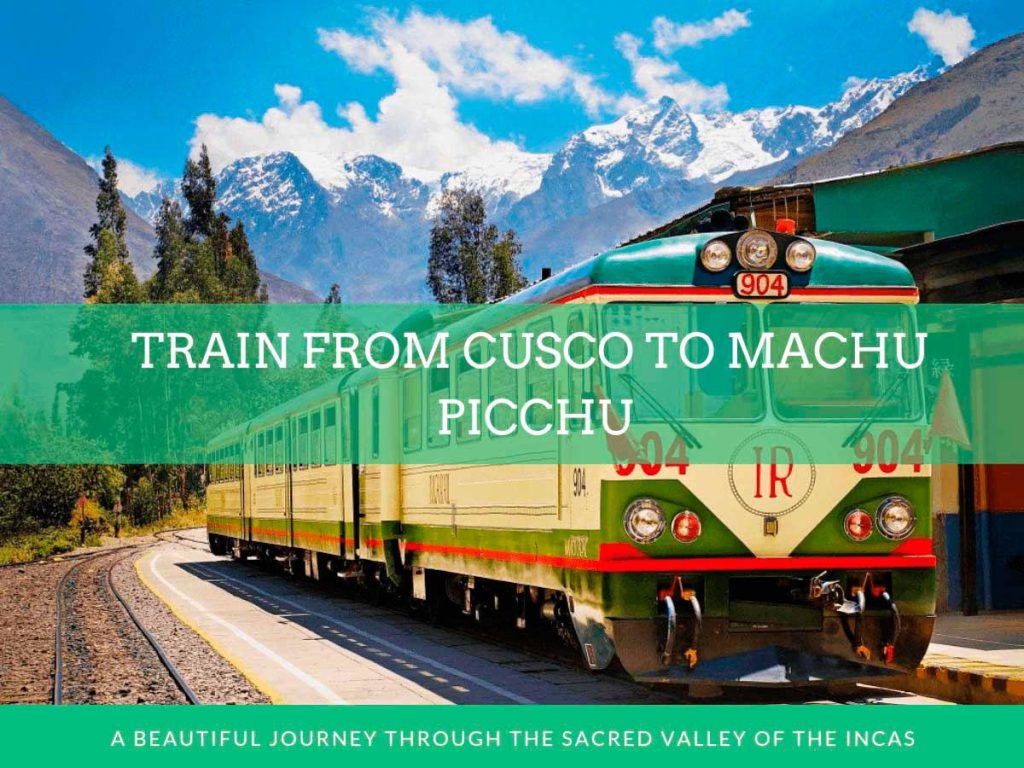 Cusco to Machu Picchu train
Embark on a breathtaking journey from Cusco to Machu Picchu by train and experience the beauty of the Peruvian landscape. This article will guide you through planning your trip, choosing the right train, exploring the scenic route, arriving in Machu Picchu, finding accommodation, exploring the ancient ruins, discovering other attractions in the area, and providing tips for a memorable journey.
Planning Your Journey
Before setting off on your Cusco to Machu Picchu train adventure, it is essential to plan your trip accordingly. Make sure to book your train tickets in advance, as they tend to sell out quickly, especially during peak seasons. Additionally, don't forget to obtain your Machu Picchu entrance tickets and any necessary permits for hiking trails.
Choosing the Right Train
Several train companies offer services from Cusco to Machu Picchu, each with its own unique features and amenities. Consider factors such as comfort, price, and departure times when choosing the right train for your journey. Some popular train options include the luxurious Belmond Hiram Bingham, the scenic Vistadome, and the budget-friendly Expedition.
Exploring the Scenic Route
The train journey from Cusco to Machu Picchu is not just a means of transportation but also an opportunity to immerse yourself in the stunning Peruvian landscape. As you traverse the tracks, marvel at the awe-inspiring mountains, lush valleys, and picturesque villages. Keep your camera handy to capture the breathtaking moments along the way.
Arriving in Machu Picchu
Upon your arrival in Machu Picchu Pueblo (also known as Aguas Calientes), you will be just a short bus ride away from the majestic Inca citadel. Buses depart frequently and will take you up the winding mountain road to the entrance of Machu Picchu. Prepare to be amazed as you step foot into this ancient wonder.
Where to Stay in Machu Picchu
Machu Picchu Pueblo offers a range of accommodations to suit every traveler's needs. From budget-friendly hostels to luxury hotels, you will find a variety of options to choose from. Staying overnight in Machu Picchu Pueblo allows you to explore the ruins at different times of the day and avoid the crowds during peak visiting hours.
Exploring Machu Picchu
As you step into the mystical world of Machu Picchu, be prepared to be transported back in time. Explore the ancient ruins, marvel at the precision and ingenuity of Inca architecture, and soak in the mystical ambiance of this UNESCO World Heritage Site. Don't forget to hike up to Huayna Picchu or Machu Picchu Mountain for breathtaking panoramic views.
Other Attractions in the Area
While Machu Picchu takes center stage, the surrounding area offers additional attractions worth exploring. Visit the picturesque town of Ollantaytambo, explore the Maras Salt Mines, or embark on a hike along the Inca Trail. These experiences add depth to your journey and allow you to discover more of the region's rich history and natural beauty.
Tips for a Memorable Journey
Wear comfortable clothing and sturdy footwear for exploring Machu Picchu.
Stay hydrated and carry a water bottle.
Apply sunscreen and wear a hat to protect yourself from the sun's rays.
Bring insect repellent to ward off mosquitoes.
Respect the rules and regulations of Machu Picchu to help preserve this historic site.
Conclusion
A journey from Cusco to Machu Picchu by train is a remarkable experience that combines natural beauty, historical wonder, and cultural immersion. From the scenic route to the awe-inspiring ruins, this adventure will create memories that last a lifetime. Plan your trip, choose the right train, and embark on an unforgettable journey to one of the world's most iconic destinations.
Frequently Asked Questions
1. How do I book a train ticket from Cusco to Machu Picchu?
Booking a train ticket can be done online through the official websites of the train companies or through authorized travel agencies. It is advisable to book in advance, especially during peak seasons.
2. What is the best time of year to take the train to Machu Picchu?
The best time to take the train to Machu Picchu is during the dry season, which runs from May to September. The weather is typically clear, making for better visibility and more enjoyable hiking and sightseeing experiences.
3. Can I bring luggage on the train?
Yes, you can bring luggage on the train. However, it is recommended to travel with a small backpack or suitcase due to limited storage space. Check with the specific train company for their luggage policies.
4. Are there any dining options on the train?
Most trains offer onboard dining services, ranging from light snacks to full meals, depending on the train class. Some train tickets may include meals, while others may require additional payment. Check with the train company for specific details regarding dining options.
Book your tour or ask your questions