Horseback Riding to Espinar 03 days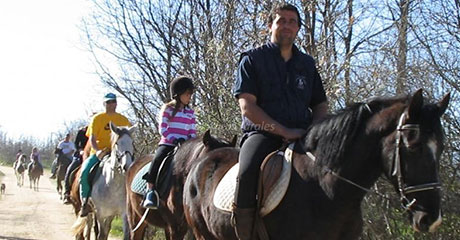 FIRST DAY - Cusco – Espinar – Central Bridge
In the morning at 06:00 a.m. we will leave Cusco via Yauri going up to the Vilcanota River. Stopping only for breakfast in Urcos then we reach Sicuani after reaching Lake Bangui. We ascend to the west following the Apurímac river, after 5 hrs. On our journey we will saddle the horses to go to the bridge farm where we will rest for the rest of the night.
SECOND DAY - Central Bridge – Three Canyons – Central Bridge
In the morning we will go to the Apurímac valley until we reach the three canyons where we will have lunch, we will appreciate the beautiful landscapes. We will return to the hacienda where a special meal typical of the area and traditional dances await us.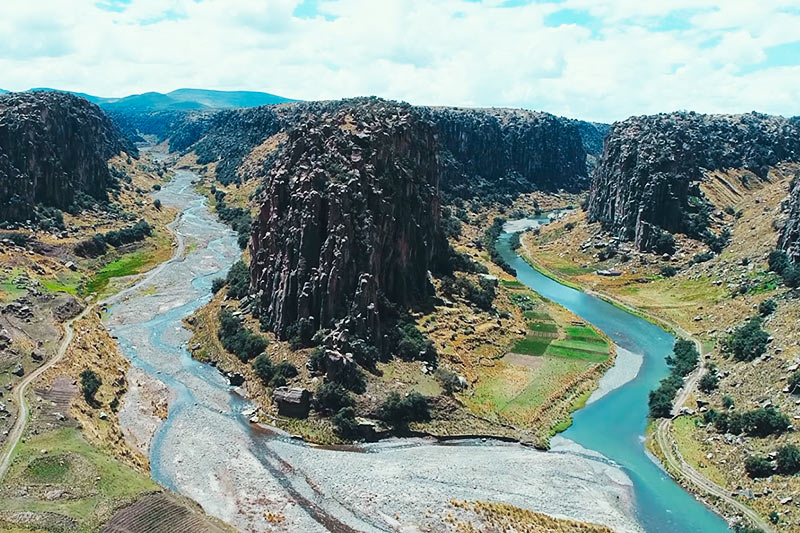 THIRD DAY - Central Bridge – Cusco
After breakfast, we will visit the places near the farm, going up the hills to have a horseback ride in the open fields. We will return for lunch. Then we will take the bus back to Cusco after resting.
Note: Depending on the season, we can spend the night in the camp, check with the office.
RATES - TOUR PRICES PER PERSON - 2023
| Dólares | Soles | |
| --- | --- | --- |
| USD 470 | S/. 1786 | Por persona (Privado) x grupo de 06 a mas… |
Important
– Hotel reservations are subject to space availability.
– Prices do not include IGV for Peruvian passengers.
– The spaces to the Wayna Picchu mountain are subject to availability (consult).
THE TOUR SERVICE INCLUDES
■

Professional guide

■

Private Transportation

■

Full meals during the tour

■

Accommodation one night in the farmhouse and one night in Camp

■

Camp Equipment: Double Tents, Dining Tent, Kitchen Tent, Bathroom Tent

■

cook

■

Horses and Saddles

■

Muleteers.
WE RECOMMEND BRINGING THE FOLLOWING PERSONAL EQUIPMENT
■

sleeping bag

■

Warm clothes for the night

■

Comfortable clothes for riding

■

Coats

■

Hat and Scarf

■

Flashlight, sunscreen

■

Water bottle and snacks.
■

Tour start date.

■

Names (as it appears in the passport)

■

Surname.(as it appears in the passport)

■

Scanned passports or Identity Cards (Required)

■

Bring a copy of the Migration card (TAM) which will be given to you upon entering Peru

■

Nationality.

■

Passport number.

■

Date of Birth.

■

Name of your hotel in Cusco

■

Phone numbers to contact them

■

Payment of 50% of the cost of the tour.

■

The prices are promotional and for cash payments, paying by credit card will incur a surcharge of 8% of the total.

■

Minimum passport validity of 6 months.
Book your tour or make your inquiries