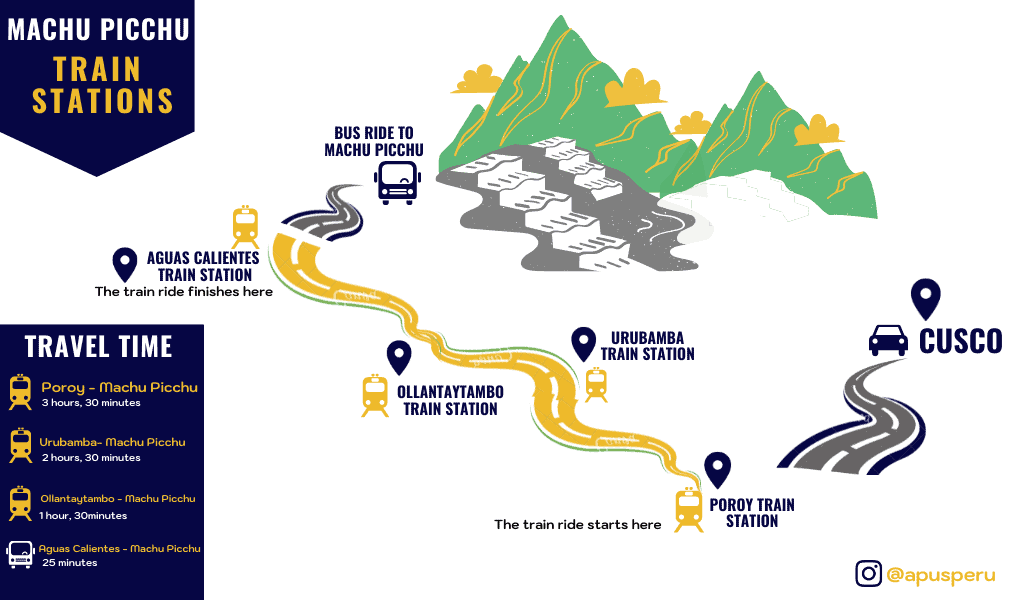 How to get From Cusco to Machu Picchu?
Visiting Machu Picchu is a dream for many travelers, and getting there from Cusco is an adventure in itself. In this guide, we will walk you through all the necessary steps to make your journey from Cusco to Machu Picchu a breeze.
1. Getting to Cusco
Before you can start your journey to Machu Picchu, you need to get to Cusco. The easiest way to reach Cusco is by flying into Alejandro Velasco Astete International Airport, which is well-connected to major cities in South America. Alternatively, you can take a bus or train from other parts of Peru.
2. Transportation Options
Once you are in Cusco, you have several transportation options to reach Machu Picchu. The most popular options include trekking, taking the train, or combining bus and hiking.
3. Booking Your Machu Picchu Tickets
Before you embark on your journey, it is essential to book your Machu Picchu tickets in advance. You can do this online through the official website or with the help of a local travel agency.
4. Choosing Your Route
There are various routes to reach Machu Picchu, each offering a unique experience. The most famous route is the Inca Trail, which requires a permit and takes around four days to complete. Other popular routes include the Salkantay Trek and the Lares Trek.
5. Trekking to Machu Picchu
Trekking to Machu Picchu is a once-in-a-lifetime experience for many adventurers. Make sure to pack appropriate gear, including sturdy hiking boots, warm clothing, and plenty of water. It is also essential to acclimatize to the altitude before starting your trek.
6. Taking the Train to Machu Picchu
If trekking is not your cup of tea, you can opt to take the train to Machu Picchu. The train journey offers breathtaking views of the Andean landscapes and is a comfortable and convenient way to reach the ancient ruins.
7. Bus and Hiking Combination
For those who want a mix of adventure and convenience, combining a bus ride with a short hike is a great option. Buses run from Cusco to the town of Aguas Calientes, from where you can hike or take a bus up to Machu Picchu.
8. Visiting Machu Picchu by Helicopter
If you are looking for a luxurious and unique experience, you can choose to visit Machu Picchu by helicopter. This option allows you to enjoy stunning aerial views of the ruins and the surrounding mountains.
Conclusion
Visiting Machu Picchu is a bucket-list experience that requires proper planning and preparation. By following the steps outlined in this guide, you can make your journey from Cusco to Machu Picchu a memorable and hassle-free adventure.
Frequently Asked Questions
1. How long does it take to get from Cusco to Machu Picchu?
The duration of the journey depends on the mode of transportation you choose. Trekking can take several days, while the train ride takes approximately three to four hours.
2. Are there any altitude considerations?
Yes, both Cusco and Machu Picchu are located at high altitudes. It is essential to acclimatize to the altitude before starting your trek or visiting the ruins to avoid altitude sickness.
3. Can I visit Machu Picchu without a guide?
No, it is mandatory to have a guide when visiting Machu Picchu. Guides provide valuable insights into the history and significance of the ruins and help ensure the preservation of this UNESCO World Heritage site.
4. What is the best time to visit Machu Picchu?
The best time to visit Machu Picchu is during the dry season, which runs from May to September. During this time, the weather is typically clear, and there is less chance of rain. However, it is also the peak tourist season, so expect larger crowds.
Book your tour or ask your questions