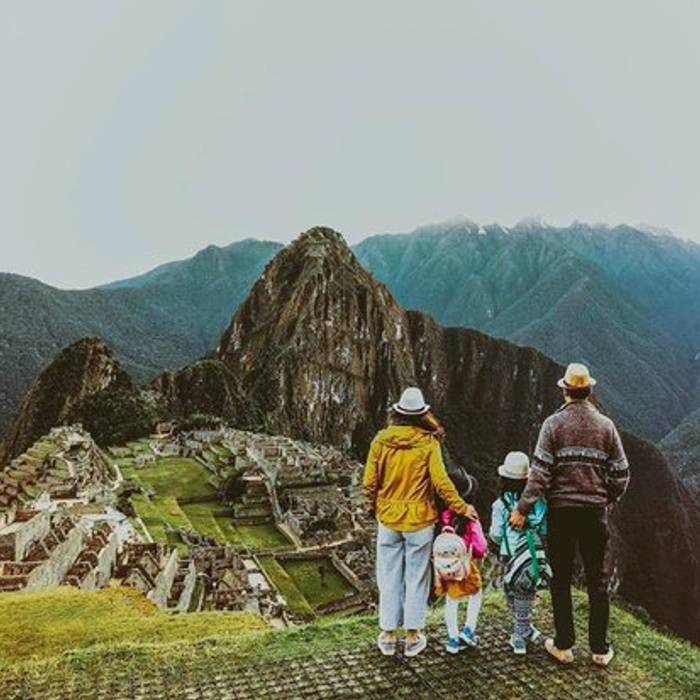 Machu Picchu Tours From Miami Florida USA
Embark on an unforgettable journey to the ancient ruins of Machu Picchu with our exclusive tours from Miami, Florida, USA. Discover the mystical wonders of this UNESCO World Heritage site and immerse yourself in the rich history and culture of Peru. With our expertly crafted tour packages, you can experience the best of Machu Picchu while enjoying the convenience and comfort of departing from Miami.
Why Choose Machu Picchu Tours from Miami, Florida, USA?
Choosing Machu Picchu tours from Miami offers a range of benefits. Firstly, it eliminates the need for long international flights, as Miami is conveniently located in close proximity to Peru. This means you can start your adventure sooner and spend more time exploring the breathtaking wonders of Machu Picchu. Additionally, our tours from Miami provide a seamless travel experience, with direct flights available and hassle-free visa requirements for US citizens. Our knowledgeable guides will ensure you have a smooth and enjoyable journey, making your dream trip to Machu Picchu a reality.
Best Time to Visit Machu Picchu
The best time to visit Machu Picchu is during the dry season, which runs from May to September. This period offers clear skies, lower chances of rain, and better visibility of the stunning mountain landscapes. However, Machu Picchu is a year-round destination, and each season has its own unique charm. Whether you choose to visit during the peak tourist season or the quieter months, you will be captivated by the beauty and mystique of this ancient wonder.
Choosing the Right Tour Package
When selecting a tour package for Machu Picchu, consider your preferences and interests. Whether you are seeking a short getaway or an immersive adventure, there are various options available to suit your needs. Look for packages that include guided tours, accommodation, transportation, and meals to ensure a hassle-free experience. Additionally, check for special activities or excursions that align with your interests, such as hiking the Inca Trail or visiting the nearby Sacred Valley.
Tips for a Memorable Machu Picchu Experience
Start your day early to beat the crowds and enjoy the tranquility of Machu Picchu at sunrise.
Wear comfortable walking shoes as you will be exploring the ruins and navigating uneven terrain.
Stay hydrated and protect yourself from the sun by wearing sunscreen and a hat.
Take your time to soak in the atmosphere and marvel at the architectural wonders of Machu Picchu.
Engage with local guides to learn more about the history and significance of this ancient site.
Exploring the Wonders of Machu Picchu
Machu Picchu is a treasure trove of archaeological marvels and natural beauty. Explore the intricate stone structures, terraced fields, and ceremonial sites that showcase the ingenuity of the Inca civilization. Don't miss the iconic viewpoints of Inti Punku (Sun Gate) and Huayna Picchu, which offer breathtaking panoramas of the surrounding mountains and valleys. Capture the magic of Machu Picchu through your camera lens and create memories that will last a lifetime.
Accommodation and Dining Options
During your visit to Machu Picchu, there are various accommodation options available to suit every budget and preference. Whether you prefer luxury hotels, cozy guesthouses, or rustic lodges, you will find a range of choices in the nearby town of Aguas Calientes. Indulge in delicious Peruvian cuisine and savor local specialties such as ceviche, lomo saltado, and quinoa dishes. Don't forget to try the traditional drink, Pisco Sour, to complete your culinary adventure.
Transportation and Getting Around
Getting to Machu Picchu from Miami is made easy with direct flights to Lima, Peru. From there, you can take a connecting flight to Cusco, the nearest city to Machu Picchu. Alternatively, you can choose to travel by train or bus from Cusco to Aguas Calientes, the gateway to Machu Picchu. Once you arrive in Aguas Calientes, you can take a scenic bus ride or hike to the entrance of Machu Picchu. Our tour packages include all necessary transportation to ensure a smooth and convenient journey.
Important Safety Information
While Machu Picchu is a safe destination, it is important to take certain precautions to ensure a pleasant experience. Stay hydrated, especially at high altitudes, and acclimatize yourself to the altitude before embarking on any strenuous activities. Follow the instructions of your tour guide and be mindful of your belongings. It is also advisable to have travel insurance that covers medical emergencies and trip cancellations.
Conclusion
Embark on an extraordinary adventure to Machu Picchu from Miami, Florida, USA, and unlock the secrets of this ancient wonder. Immerse yourself in the breathtaking landscapes, delve into the rich history, and experience the vibrant culture of Peru. With our carefully curated tour packages, you can make memories that will last a lifetime. Choose Machu Picchu tours from Miami and let us guide you on a journey of a lifetime.
Frequently Asked Questions
1. What is the best time of year to visit Machu Picchu?
The best time to visit Machu Picchu is during the dry season, which runs from May to September. However, Machu Picchu is open year-round, and each season offers its own unique experiences.
2. How long does it take to travel from Miami to Machu Picchu?
The travel time from Miami to Machu Picchu depends on the chosen mode of transportation. Direct flights from Miami to Lima take approximately 6-7 hours, followed by a connecting flight to Cusco which takes about 1 hour. From Cusco, it takes around 3-4 hours to reach Machu Picchu by train or bus.
3. Are there any visa requirements for visiting Peru?
US citizens do not require a visa for visits to Peru of up to 90 days. A valid passport is sufficient for entry into the country. However, it is always recommended to check the latest travel requirements before your trip.
4. What are some must-visit attractions near Machu Picchu?
While visiting Machu Picchu, make sure to explore the nearby attractions such as the Sacred Valley, Ollantaytambo, and Pisac. These sites offer a glimpse into the fascinating Inca history and provide stunning views of the Andean landscapes.
Book your tour or ask your questions