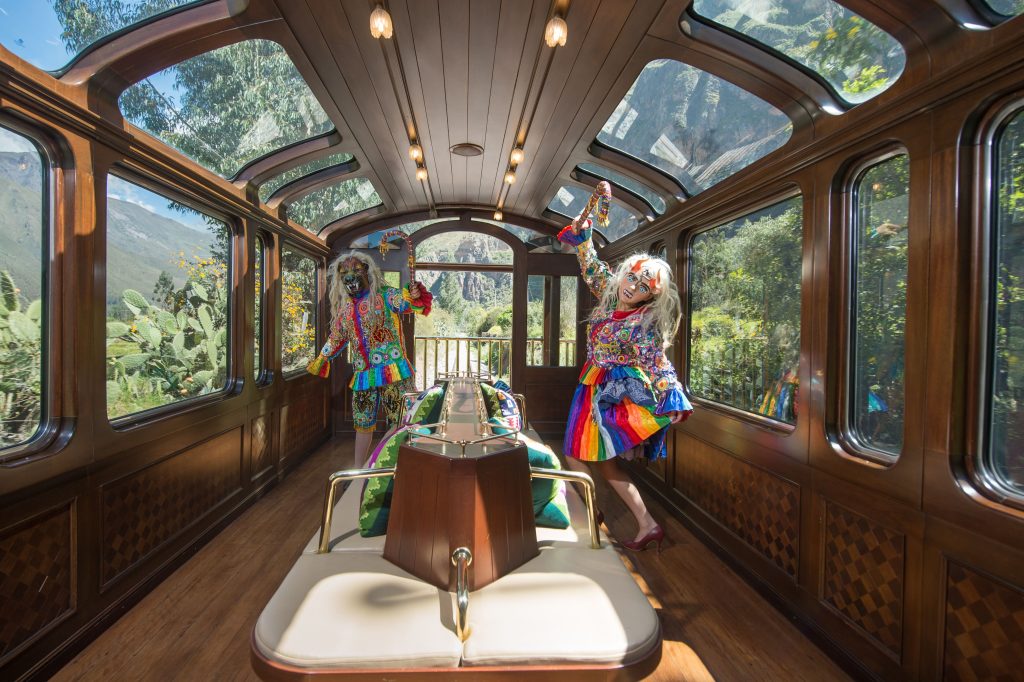 If you're planning a visit to the iconic ruins of Machu Picchu in Peru, one of the most scenic and convenient ways to get there is by train. The train journey offers breathtaking views of the Andean mountains and lush landscapes, making it an unforgettable experience.
Getting to Machu Picchu by Train
Getting to Machu Picchu by train is a popular option among travelers. The train departs from Cusco or Ollantaytambo and takes you through the picturesque Sacred Valley before reaching the final destination, Aguas Calientes – the gateway to Machu Picchu.
Choosing the Right Train
There are several train companies that operate routes to Machu Picchu, including PeruRail and Inca Rail. Each company offers different types of trains, such as luxurious and comfortable options or more budget-friendly choices. Depending on your preferences and budget, you can choose the train that suits you best.
What to Expect on the Train Journey
The train journey to Machu Picchu is an adventure in itself. As you sit back and relax, marvel at the stunning landscapes passing by your window. You'll witness towering mountains, winding rivers, and vibrant vegetation, creating a spectacular backdrop for your journey.
Tips for a Comfortable Train Ride
Book your train tickets in advance to secure your preferred date and time.
Dress in layers as the temperature can vary throughout the journey.
Carry a small backpack with essentials like water, snacks, and sunscreen.
Don't forget your camera to capture the breathtaking views along the way.
Exploring Machu Picchu
Once you arrive in Aguas Calientes, you can either take a bus or hike up to the entrance of Machu Picchu. Exploring the ancient ruins is a remarkable experience, with its well-preserved structures, intricate stonework, and panoramic views of the surrounding mountains.
Best Time to Visit Machu Picchu by Train
The best time to visit Machu Picchu by train is during the dry season, which runs from May to September. The weather is relatively stable during this period, making it ideal for exploring the ruins. However, keep in mind that Machu Picchu is a popular tourist destination, so expect crowds, especially during peak months.
Accommodation Options near Machu Picchu
If you're planning to spend more time exploring the area, there are various accommodation options available near Machu Picchu. From luxury hotels to budget-friendly hostels, you can find a place that suits your preferences and budget.
Conclusion
Embarking on a train journey to Machu Picchu is a remarkable experience that combines natural beauty with ancient history. Whether you're a nature enthusiast, history buff, or simply seeking adventure, this scenic ride will leave you in awe of the wonders of Peru.
Frequently Asked Questions
1. How long does the train journey to Machu Picchu take?
The duration of the train journey varies depending on the departure point, but it typically takes around 3 to 4 hours to reach Aguas Calientes.
2. Are there different classes of train tickets available?
Yes, there are different classes of train tickets available, ranging from economy class to luxury options with additional amenities.
3. Can I bring luggage on the train?
Yes, you can bring luggage on the train, but it's recommended to travel light and bring only essentials as storage space may be limited.
4. Are there any food and beverage options on the train?
Yes, most trains offer onboard dining services where you can purchase snacks and drinks. However, it's advisable to bring some snacks and water with you for the journey.
Book your tour or ask your questions