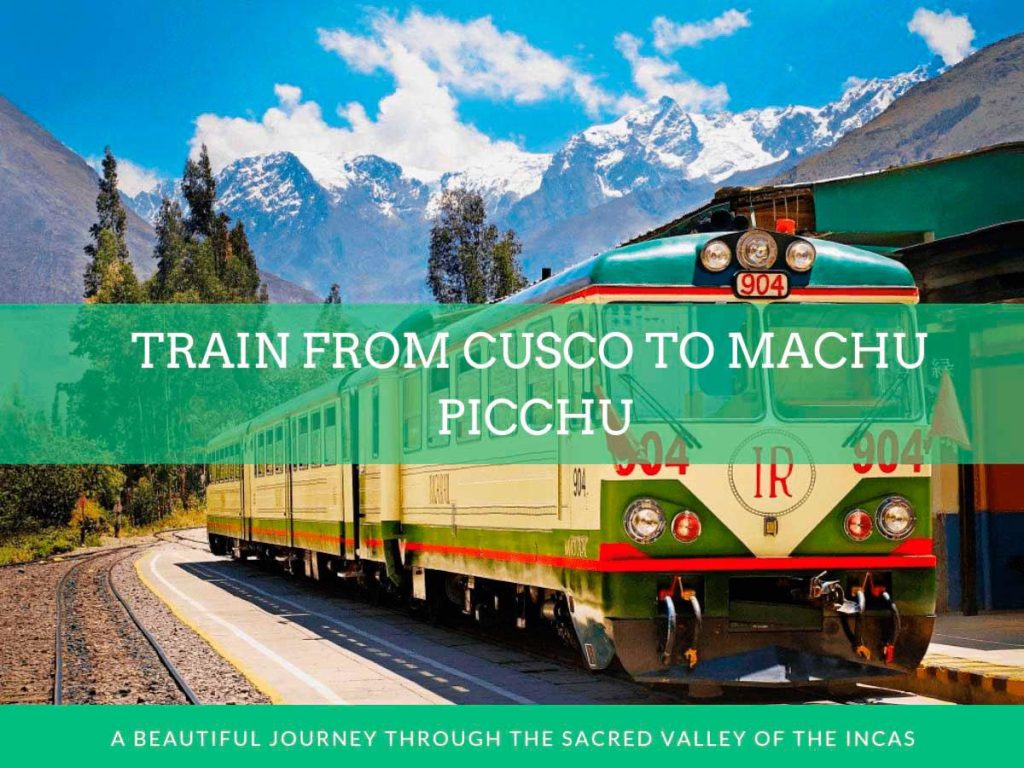 Train from Cusco to Machu Picchu
Embark on a mesmerizing adventure as you journey by train from Cusco to Machu Picchu. This scenic route offers breathtaking views of the Peruvian landscape, allowing you to immerse yourself in the beauty of the Andes Mountains.
Why Take the Train?
Taking the train from Cusco to Machu Picchu is not only convenient but also a delightful experience. It allows you to relax and enjoy the stunning scenery while avoiding the strenuous hike or the hassle of arranging transportation.
Choosing the Right Train
When planning your trip, it's important to choose the right train for your needs. There are different types of trains available, ranging from luxury to budget options. Consider factors such as comfort, amenities, and price when making your selection.
What to Expect on the Journey
As you embark on this train journey, you can expect a comfortable and enjoyable ride. The train will take you through picturesque landscapes, lush valleys, and winding rivers. Keep your camera ready to capture the breathtaking views along the way.
Exploring Machu Picchu
Once you arrive at Machu Picchu, get ready to witness the awe-inspiring ancient ruins of the Inca civilization. Explore the terraces, temples, and intricate stone structures that make this UNESCO World Heritage site so captivating. Make sure to take in the panoramic views of the surrounding mountains.
Tips for a Memorable Experience
Book your train tickets in advance to secure your preferred date and time.
Pack comfortable clothing and footwear for the journey and exploring Machu Picchu.
Carry essentials such as sunscreen, insect repellent, and a refillable water bottle.
Consider acclimating to the altitude in Cusco before taking the train journey.
Engage with local guides to learn more about the history and significance of Machu Picchu.
Conclusion
A train journey from Cusco to Machu Picchu is a remarkable experience that combines convenience, comfort, and breathtaking views. It offers a unique opportunity to explore one of the world's most iconic archaeological sites. Don't miss out on this enchanting adventure.
Frequently Asked Questions
1. How long does the train journey from Cusco to Machu Picchu take?
The train journey from Cusco to Machu Picchu takes approximately 3 to 4 hours, depending on the type of train you choose.
2. What are the different types of trains available?
There are various types of trains available, including luxury trains like the Hiram Bingham and Belmond Vistadome, as well as budget-friendly options like the Expedition train.
3. How much does a train ticket cost?
The cost of a train ticket from Cusco to Machu Picchu varies depending on the type of train and class you choose. Prices typically range from $50 to $500 per person.
4. Are there any discounts or promotions available for train tickets?
Yes, some train companies offer discounts for children, students, and Peruvian citizens. Additionally, keep an eye out for special promotions or package deals that may include train tickets as part of a larger itinerary.
Book your tour or ask your questions